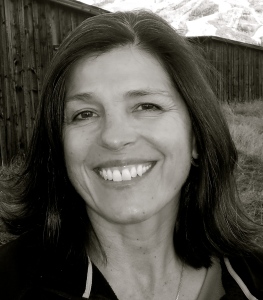 Steamboat's Movement & Corrective Exercise Specialist
Welcome!
As a certified strength and conditioning specialist and performance enhancement specialist, Deb has dedicated her career to understanding biomechanics, soft tissue tissue work and restorative exercise as they relate to sport.
Through a bio-mechanical analysis of how you move and a customized set of exercises designed to restore your body to it's most efficient form, one of the spokes of your performance wheel will improve and you'll be riding, golfing, skiing and hiking better than ever. So...
Whether you'd like:
To be in the best shape of your life to do the things you love
Your clothes to fit better
Your aggravating aches and pains to go away
Get back to where you were after Physical Therapy ends.
You can do that... With:
What peeps are saying
"Deb takes the time to understand me and my condition, and together we make a great team.  She believes in you.  Soon, I'll be back riding my bike!" Brad Cusenbary
"Able to motivate the un-motivated"  Tom C.
"Your knowledge about fitness and the bio-mechanics of the body are exceptional to say the least." Mechele B.
"You know your stuff and explain things very well." Helen C.
"Knowledgeable about nutrition and the whole body concept." Michele D.
The story
Being passionate about health, fitness and helping others get there for as long as I can remember lead me to creating this site.  
You also don't have to hurt when you do the activities that you love.  There is hope, all you have to do is maintain your machine.  And it doesn't have to be complicated or time consuming, so you'll spend less time working out and more time doing the things you love.
Send Me Updates from your blog

"How we look and feel is a result of what we put in our body (80%) and what we do with our body (20%)" Deb Froehlich

Credentials: MS (Master of Science- Exercise Science), CSCS (Certified Strength and Conditioning Specialist), CPT (Certified Personal Trainer) , PES (Performance Enhancement Specialist), Physical Activities Department Head - Colorado Mountain College - Alpine Campus (Steamboat Springs),*FMS (Functional Movement Screen Certified)
*Put simply, the FMS is a ranking and grading system that documents movement patterns that are key to normal function. By screening these patterns, the FMS readily identifies functional limitations and asymmetries. These are issues that can reduce the effects of functional training and physical conditioning and distort body awareness.
For more information, please visit FunctionalMovement.com.